Are you about to get married soon? In that case, you are undoubtedly searching for a suitable groom or bride right now. Getting married at the right moment to the right person at the right age is very important. So, you can't be careless about choosing the person with whom you will tie the knot. Also, marriage is irreversible, and you can't just make a thoughtless approach towards marriage to repent for the rest of your life. Therefore, searching for a soulmate over the marriage sites is very important.
There was a time when the parents use to find suitable life partners for their children through friends or relatives. But now several marriage bureau have taken over them as they provide not only a variety of brides and grooms but also numerous options like age, height, caste, location, income, profession, education, and so on. The online matrimonial sites are becoming very popular as they have made the "searching" term easier and quicker. Online marriage sites are highly affordable and safe. Additionally, you can take expert advice by counseling with the marriage experts if you need them.
To help you find your perfect groom or bride, we have listed the most successful and reliable five international Muslim marriage sites in this article. These marriage sites specialize in Muslim matchmaking and not just a matrimonial service but understand the importance of choosing the perfect life partner for marriage.
What are the Best International Marriage Sites for Muslims?
For modern Muslim men and women, the internet has provided a unique way to incorporate traditional Islamic beliefs into contemporary forms of socializing through online matrimony sites. All the sites listed here focus especially on finding a Muslim match. They have a vast database which suits your preferences and assist you in choosing your soul mate. These marriage sites are great because you know that both singles and divorcees are looking for a serious Muslim match. Let's dive into the deep!
Muslima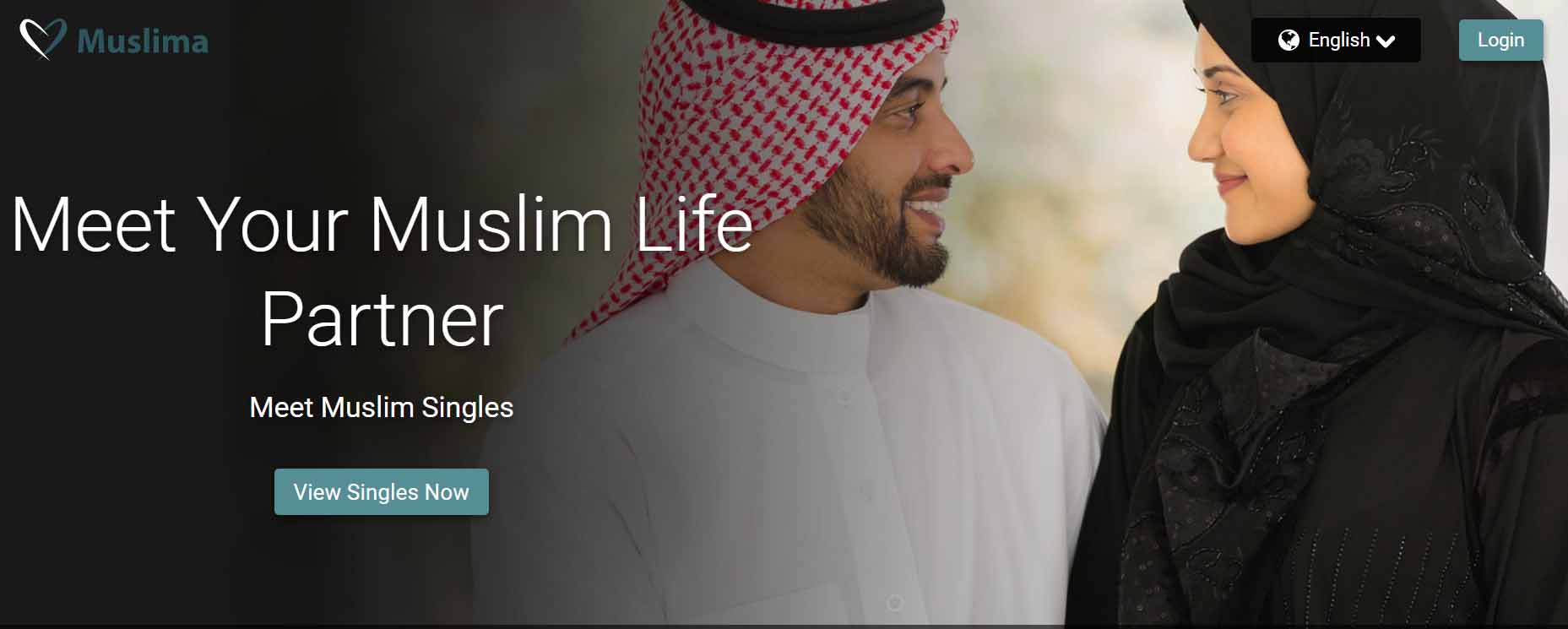 Muslima is one of the leading and reliable marriage sites to find a Muslim life partner. If you are looking for the best marriage site for a Muslim bride or groom, Muslima can be ideal for trying out. This online matrimony site has helped thousands of Muslim singles find their perfect soul mate. Unlike the other marriage sites, Muslima can offer you a membership database of 7.5 million (to date) members with the guarantee of introducing you to single and divorcee Muslim women as well as men across the globe. The reason behind the immense popularity of Muslima is the numerous success stories. According to the website, it has over 750 success stories to date.
Their website is comparatively simple in its design and functionality. That means it is effortless to learn how to navigate the website and use all of its features. The marriage site offers necessary facilities for the non-paid members and innumerable advantages for the paid users. Having a free membership, you can contact and receive messages from paying members, and you can tailor which email notification you receive from the site. For instance, you will get an email notification if someone expresses interest for you. Undoubtedly, Muslima is the largest site that specializes in international Muslim matrimonial. You must give it a try!
Pure Matrimony
Pure Matrimony is another popular Muslim marriage site that aims to offer a Halal online matrimonial platform for the pious Muslims who are about to begin a marital life holding the faith and the Islamic tradition. The site aims to provide matrimonial services worldwide and show that Muslims are not divided by caste, color, and nations. Like Muslima, Pure Matrimony is also an excellent platform for the singles looking for marriage and long-term relationships to connect and meet. The features of their website are not too complicated, and the surprising fact is that it comes with 12 different languages to browse with. That means a man with the lest technical knowledge can use the website, too.
The marriage site promises 100% privacy to the users. With the free membership, a user can access his/her photo, get sophisticated pure matching, advanced advance search options, create and favorite searches, and view others' profiles. If you have a premium membership, then you can message of contact profiles, answer to the member's questions, request & see personal photos, receive answers, and the other members can stalk you. Registering for the website is the most straightforward task one can do. The online matrimony site has an app available for both android and ios. So, you can use the site anytime, from anywhere.
Taslima Marriage Media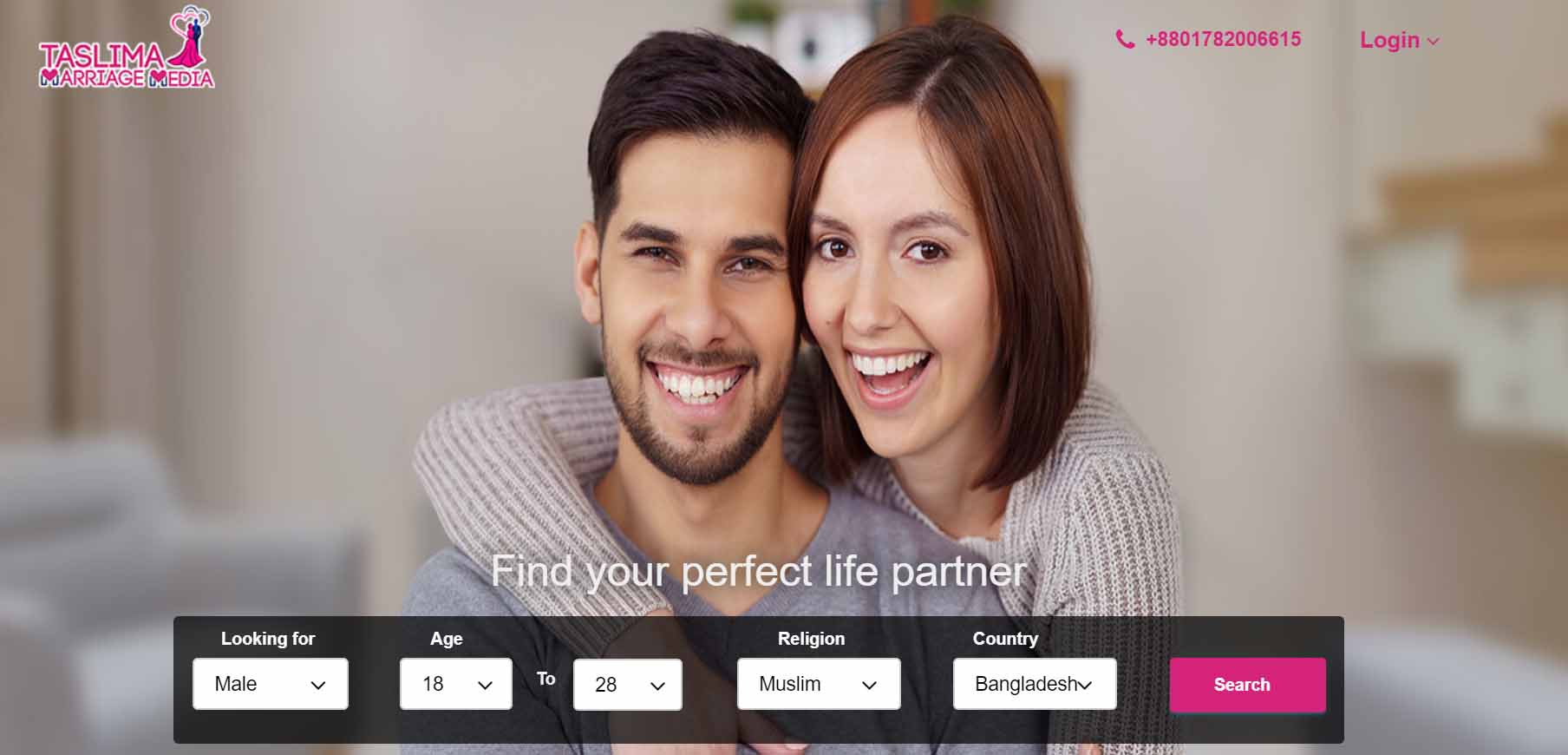 Taslima Marriage Media is one of the most successful marriage sites since 2011. Currently, the online matrimony agency is providing matchmaking services worldwide. Thousands of happy marriages happened and continue to occur through the agency. The online matrimonial site has been continuously innovating to provide a superior matchmaking experience to the registered members.
Taslima Marriage Media has created a global matrimonial web portal aimed at fulfilling the needs of Muslims worldwide. Their online matrimonial portal is designed for those who are serious about marriage and looking for suitable grooms or brides. Their highly dedicated team is committed to providing all Matrimony related solutions to prospective brides and grooms.
In the marriage bureau, you can create your profile for free. The portal allows the members to search, communicate, interact, and and eventually choose the proper person. By preventing free searches by non-registered members, they are further securing our members' privacy and ensuring that only people interested in marriage contact the members.
Regarding the billing, Users can purchase the Basic package at $40, browse the portal for 45 Days and see the contact details of other users. Also they can send 50 total proposals whom they like. The standard package comes at $65. The users can browse the portal for 90 Days, see the contact details of other users, and send 70 total proposals.
The classic package starts at $100. Users can browse the portal for 180 Days, see the contact details of other users. Also, they can send 90 total proposals. A premium package can be purchased at $135. The users can browse the portal for one year and see the contact details of other users. They can send 110 total proposals whom they like.
Nikah.com

Founded in 1998, Nikah.com provides matrimonial and online dating services explicitly tailored to Muslims' particular needs worldwide. The marriage site has attracted more than 2 Million users worldwide since after the foundation. We consider Nikah.com as the pioneer of exclusive Muslim matrimony service. Although the Islamic matrimonial website attracts Muslim singles globally, Nikah.com emphasizes that it is not for those who are seeking an un-Islamic relationship. The marriage website offers the users an in-depth compatibility test and a unique categorized matching system.  You can create a profile completely free of charge to see what Nikah.com has for you.
The site is very popular with Muslim men and women who are in their mid-twenties and above. People looking for a second chance at love can also find exciting singles or someone like themselves. As we have gone through the user's review on the site, Nikah.com is excellent from the time of initial contact to the ceremony. And they have very informative, professional and pleasant representatives.
IslamicMarriage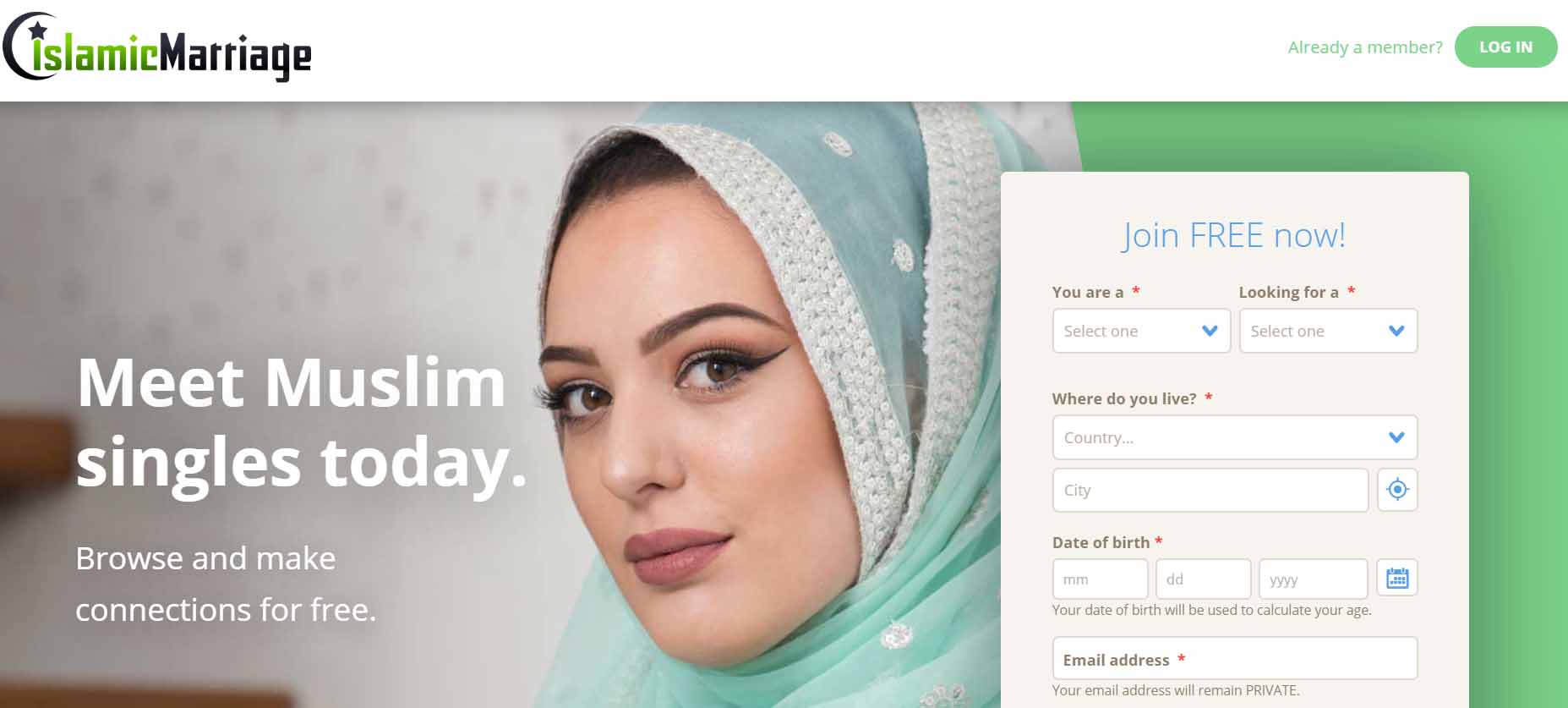 Like the other online matrimonial sites, IslamicMarriage aims to bring single Muslim men and women together for friendship and potentially marriage. Their online matchmaking portal is definitely up to today's standards with plenty of filtering tools that everyone will like. The user interface is clean and efficient to navigate without complicated features. On the portal, users can match with people from other places if they prefer to while giving them the compatibility to look for other singles or divorcees who live nearby. Most of the members at IslamicMarriage are from the United States. Other places with a significant membership include the United Kingdom, Germany, Bangladesh, Mauritius, Egypt, France, Saudi Arabia, Algeria, Nigeria, Canada, and others.
The marriage site offers different language choices to browse. It provides complete security to the users as it employs several security features to filter out bots and other unwanted users from penetrating their system. Signing up to IslamicMarriage is entirely free, and registration can be done within minutes. The marriage bureau does not require email verification to activate your profile. IslamicMarriage offers non-paid users the ability to view other members' profiles, browse photos, upload 20 pictures to your profile, chat & receive messages, and use their dedicated live chat support function.
It comes with three premium membership plans for the users. Prices of these packages start from $22 and end at $32.99 per month. You can upgrade or cancel your subscription anytime.
If you are looking for an online matrimonial site that can lead you to serious relationships and eventually marriage, IslamicMarriage will be the best choice.
In Closing
We strongly advise you to check the terms, features, and pricing before enrolling in any online matchmaking portal. However, browsing a little time over these online matrimony sites once after registering, these trustworthy sites will make you realize that your perfect life partner is just a click away! If you are thinking about joining any of these sites, but you still aren't sure, we are here to help. Our online matrimonial portal has a lot to offer if you are serious about a lifetime relationship. Ready to start meeting people who dream the same things you do? Visit our full site to begin your journey now!