.
How do I get accepted in matrimonial sites? Taslima Marriage Media
Published: Mon, Mar 11, 2019 4:05 PM
Updated: Thu, Mar 21, 2019 3:08 AM
---
How do I get accepted in matrimonial sites? Taslima Marriage Media
By Admin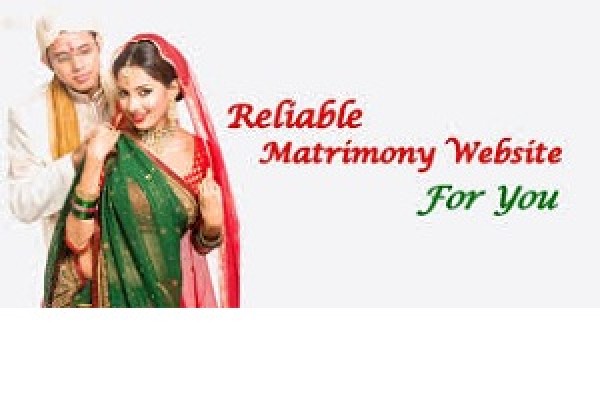 ---
If you are looking for a life partner and really serious about your search, there are many matrimonial websites where you can register yourself. The registration in these matrimonial websites is absolutely free. You can create a profile for self, son, daughter, brother, sister and for friend.
There are some big market players and well know names in matrimonial industry or reputed and trusted websites like shaadi, Taslima Marriage Media, BD matrinomy and some other good names. Taslima Marriage Media is the only matrimonial website which offers you ID Verified profiles of registered members. Therefore, it has better, authentic and more genuine profiles. The website doesn't allow you to create a profile without giving identification proof or your genuine ID Card details. So, it is not just simple to create a profile, but you will get genuine profiles as well.
Fill your personal, family and processional details as well. Mention about self, family, friends and your life style. It will give the fair idea to the other member about your family and lifestyle.
Tell more about your hobbies, interest,movies you like, cuisine you like, etc.
Don't forget to write about your partner preference. These websites work on algorithm and matches the data filled with your requirements. So, whatever details you will fill in the similar type of results you will get in return.
Taslima Marriage Media offers you thousands of profiles of registered users of different Bangladeshi castes. You can also search profiles of NRIs and Bangali living in USA, Canada, Australia, UK and Singapore.
To speed up your search you can also opt for personalized paid services by paying the minimum fee and enjoy unlimited benefits of being paid member of the website.
Looking for bride in Dhaka
Matchmaker website in Bangladesh
Matrimonial Website in Bangladesh
Matrimonial Website Bangladesh
Islamic Matrimonial website service
Bangla Wedding Website
Bangladeshi Marriage Media USA
Islamic Matrimonial website UK Bangladesh
Bangla Wedding Site in Dhaka
---
Register now
to talk with your life parner.
Do you have account?
Login
---
Categories:
বিবাহ, পাত্র, পাত্রী, আপ্যায়ন, আয়োজন, ফিচার, স্বাস্থ্য, গল্প,
Tags:
Bangla Matrimonial
This post read 89 times.
Taslima Marriage Media Blog
Our Website & Blog Visitors