.
POVERTY IS ONE OF THE MAIN DRIVERS OF CHILD MARRIAGE. Taslima Marriage Media
Published: Wed, Mar 13, 2019 10:30 AM
Updated: Tue, Sep 26, 2023 1:44 PM
---
POVERTY IS ONE OF THE MAIN DRIVERS OF CHILD MARRIAGE. Taslima Marriage Media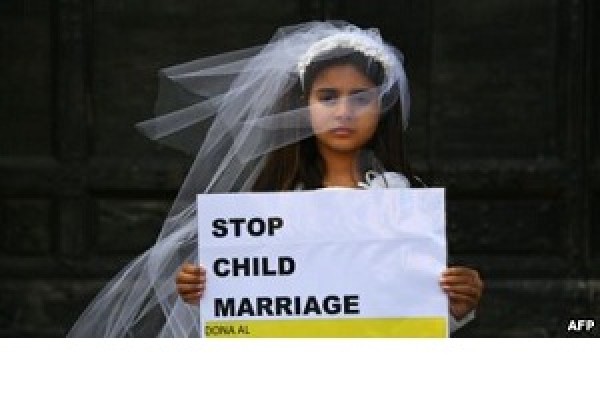 ---
POVERTY IS ONE OF THE MAIN DRIVERS OF CHILD MARRIAGE
Child brides are more likely to be poor and to remain poor. Where poverty is acute, giving a daughter in marriage allows parents to reduce their expenses: one less person to feed, clothe and educate.
In communities where economic transactions are integral to the marriage process, a dowry or "bride price" is often welcome income for poor families. Families sometimes marry their daughters at a younger age to avoid more expensive dowries which the marriage of older girls often demands.
CHILD MARRIAGE TRAPS GIRLS AND THEIR FAMILIES IN A CYCLE OF POVERTY
Girls who marry young are less likely to receive the education they need to live a healthy and empowered life. Without an education, they are less able to earn an income to lift themselves and their families out of poverty.
In many communities, economic opportunities are severely limited, especially for girls and women. Families therefore see little value in educating their daughters and instead marry them off to fulfil the role of a wife and mother.
Child brides also have to perform much unpaid work in the home, such as cleaning, cooking and caring for their husbands, in-laws and children.
THIS CYCLE OF POVERTY IS NOT INEVITABLE
By not marrying early and staying in school, a girl is more likely to be healthier and wealthier – and to reinvest her income into her family.
An extra year of primary education for girls boost their future earnings by 15%, a figure that only increases with the level of education.
STRATEGIES TO END CHILD MARRIAGE AND BOOST ECONOMIC GROWTH
Contexts where girls and women are valued and productive members of society have lower rates of child marriage. Keeping girls in school and building their life and livelihood skills can not only reduce child marriage, but also increase the economic productivity of married girls.
Here are some ways to simultaneously address child marriage and boost economic growth:
Provide families with financial incentives to keep girls in school and not marry them
Allow girls to make the transition from primary to secondary school so they have the potential to earn a safe and adequate income later on in life
Teach girls how to be financially literate for example, how to be financially savvy, entrepreneurial, budget and save
Target girls at risk of child marriage and already married adolescent in youth workforce development programmes
Looking for bride in Dhaka
Matchmaker website in Bangladesh
Matrimonial Website in Bangladesh
Matrimonial's Website Bangladesh
---
Register now
to talk with your life parner.
Do you have account?
Login
---
Categories:
Life Style,
Tags:
Bangla Matrimonial
This post read 1373 times.
Taslima Marriage Media Blog
Our Website & Blog Visitors