.
Why Matrimonial Sites Are Important in These Days?
Published: Sat, Oct 26, 2019 7:01 AM
Updated: Fri, Sep 22, 2023 3:19 PM
---
Why Matrimonial Sites Are Important in These Days?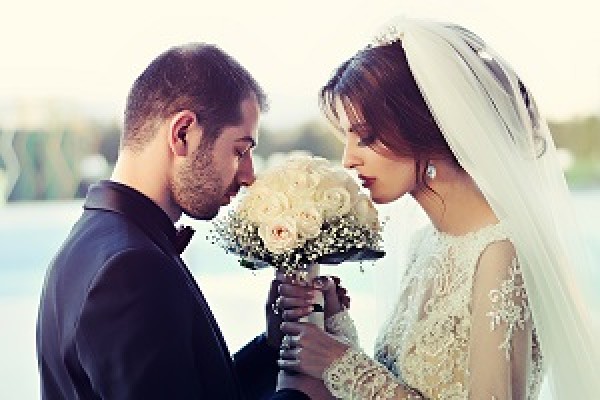 ---
Marriage is a big decision of life, it is never a straight forward and simple process. It is rather a crucial turning point in every person's life. You must be careful about choosing your life partner. Marriage is irreversible and therefore, you can't make a thoughtless approach towards marriage to repent for the rest of your life. You have to remember that your life partner is going to be with you to support you through ups and downs, successes and failures, and pleasures and pains.
Marriage brings stability and it binds two individuals together. Besides, it helps make our families stronger. Traditionally most of the families have sought help from relatives, marriage brokers and later through newspaper advertisements to marry their sons and daughters. This matchmaking process has been evolving over a while. With the introduction of online matrimony websites portals, a whole new world of possibilities has opened up. Also, the falling rates of the success of love marriages have made people realize that this is rather not the right approach to ensure a successful marriage. Therefore they are searching for a reliable alternative and in the form of choosing matrimonial services.
So, why matrimonial sites are important and what are the qualities that a best matrimonial agency must have, let's know about it.
How Matrimonial Sites Work
Online matrimony sites provide the comfort and choice of millions of prospects and much more information about a prospect marriage proposal. With matchmaking, matrimonial services also offer personal management advice on how to deal and make it work. The biggest advantage of working with a matrimonial site is that they have a huge database of both bride and groom profiles. Therefore as a registered member, you can gain access to a vast number of options in front of you. In the updated matrimonial portals, user profiles shortlist candidates based on marital status, age, height, personality, health, social and economic status. So, whatever could be your preferences, you are assured of finding a suitable partner who can meet your expectations.
Since the searching happens within the safe portals of the matrimonial site, you can contact the prospective brides and grooms only when you are satisfied with their suitability to your expectations. Therefore, your privacy is always safeguarded when you work with matrimonial services.
More Chances to Meet with the Serious Alliance Seekers
Matrimonial sites are not like dating sites. They work with a serious purpose and therefore only genuine individuals who are serious about finding their life partners register with these sites. Hence, it is most likely that you get to meet the one keenly looking for a groom or bride like you. When you make the right kind of search, your chances of finding the right match are maximized thereby quickening the prospects of your marriage.
Organized Search
Matrimonial sites feature a host of search tools that give you the right kind of filters to narrow down your search results to a few focused options. So, you are in for an organized approach to searching for your perfect life partner. You can input any criteria to characterize your search including job profile, age, location, and many others so that your search becomes easier. You can never feel this kind of luxury while working with analyzing the bride and groom profiles manually.
Suitable Life Partners
You must find the most suitable life partner who will share the journey of your life with all its burdens and pleasures for the rest of your life. Therefore you cannot take this task rather lightly. The kind of focused search with a large pool of candidate profiles facilitated by the matrimonial sites is a real boon for alliance seekers to land on the perfect choice they would ever feel happy with.
Are the Matrimonial Sites Trustworthy?
When it comes to making one of the biggest decisions of your life, you need a source that is trustworthy and reliable. The beginning era of online matrimony coming into the picture was not very successful. The main reason behind this was the alarming rate of fake profiles which led to decreasing interest of serious lookers. Later, the websites invested a lot in background verification to gain back the trust and today the sites have stable credibility.
The Success Factors
The concept of arranging marriages works in 80% and hence the success rate of online matrimonial services is high. Also, the sites have worked constantly building trust through campaigns to demonstrate the arranging side of marriages. Pick up any advertisement and you will realize the emotional connect that they try to build work perfectly for them. Also, these portals ensure there is properly connect between youth and marriage works towards their popularity.
Common Misconceptions about Matrimonial Sites
A lot of misconceptions have attached to the concept of matrimony sites. Some of the common ones include:
Matrimony portals have unverified profiles
There are only fake profiles online
The photos can be used for different purposes
Matrimonial sites can ruin anyone's social image
But using an online platform will let you come out of all the hustle-bustle of your mind.
Which one is the most reliable matrimonial agency then?
Taslima Marriage Media is the most prominent Bengali matrimonial agency till date. At Taslima Marriage Media, we understand your concern for your daughter/son or husband/wife. You can get in touch with us to find a soulmate online in better ways. Visit our portal now to search and find your soul mate from thousand members in the database, avail wedding planning and other services for a memorable marriage ceremony. Availing our services will make you feel the benefits of our services you needed to make a wise decision.
---
Register now
to talk with your life parner.
Do you have account?
Login
---
Categories:
Online matrimony,
Tags:
matrimonial, Matrimony, bengali matrimonial, bengali matrimony, marriage, arranged marriage, Matrimonial service, matrimonial sites
This post read 1256 times.
Taslima Marriage Media Blog
Our Website & Blog Visitors